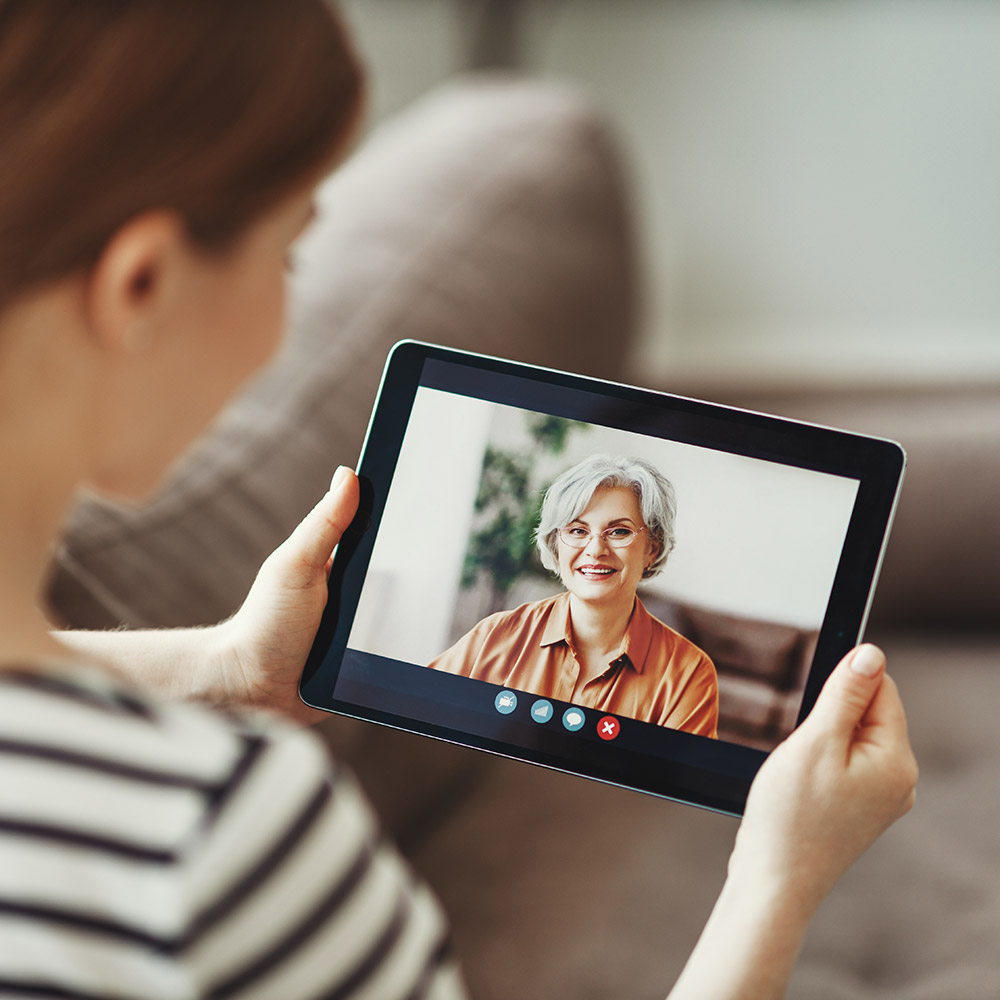 What if you only had to press one button...
Grannycall enables you to make video calls using a TV, ideal e.g. for senior citizens. With technology constantly evolving, many people find it hard to keep up. We understand that.
Also, especially during the Corona virus restrictions, physical distances are increasing rather than decreasing these days. This makes personal interaction difficult. With Grannycall, you can see your loved ones, talk to them and laugh with them – all your counterpart needs is a TV.
Reserve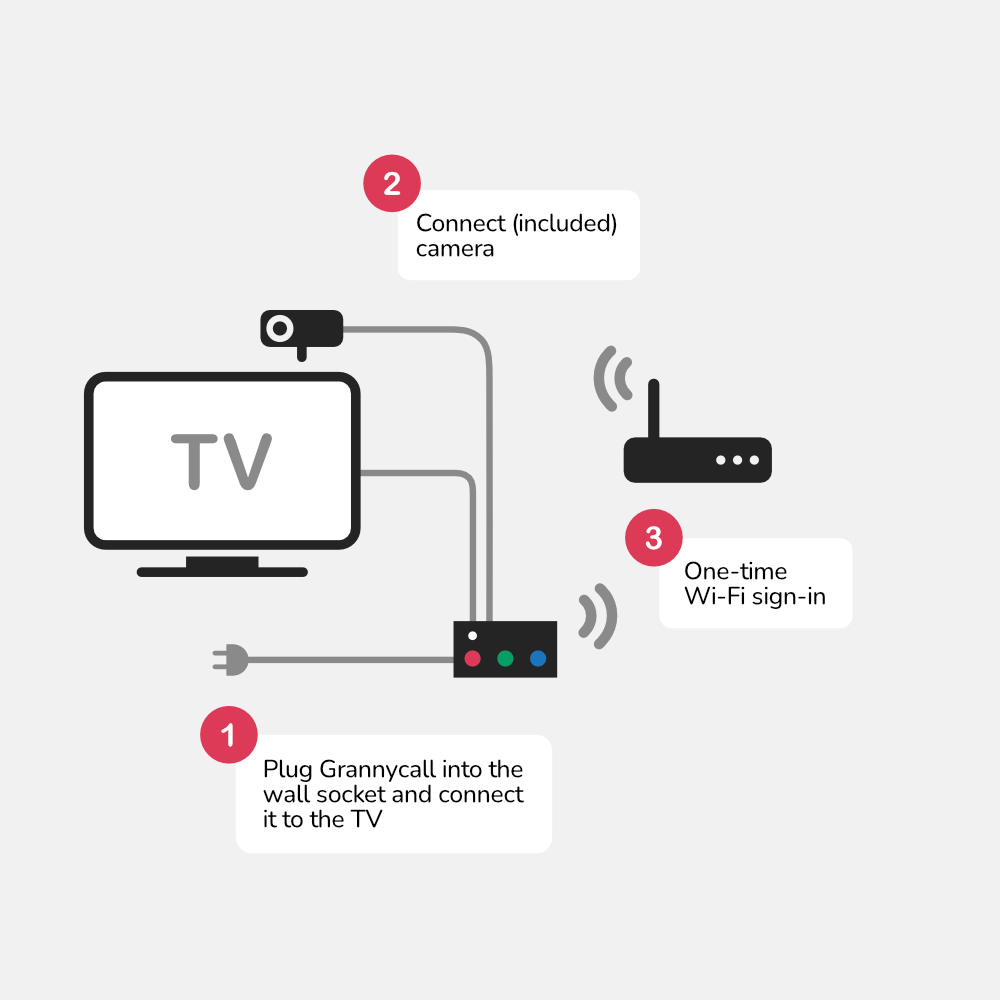 How does it work?
Simply connect Grannycall to your TV and attach the supplied HD camera to your TV screen.
After the one-time set-up you can call your loved ones at the touch of a button, via video of course. If the called party does not have their own Grannycall device, they can use the app for smartphone or tablet computer instead.
It goes without saying that you can also receive calls with your Grannycall device. Grannycall automatically switches your TV to the right channel, so you can also answer the call with just one touch of a button.
Learn More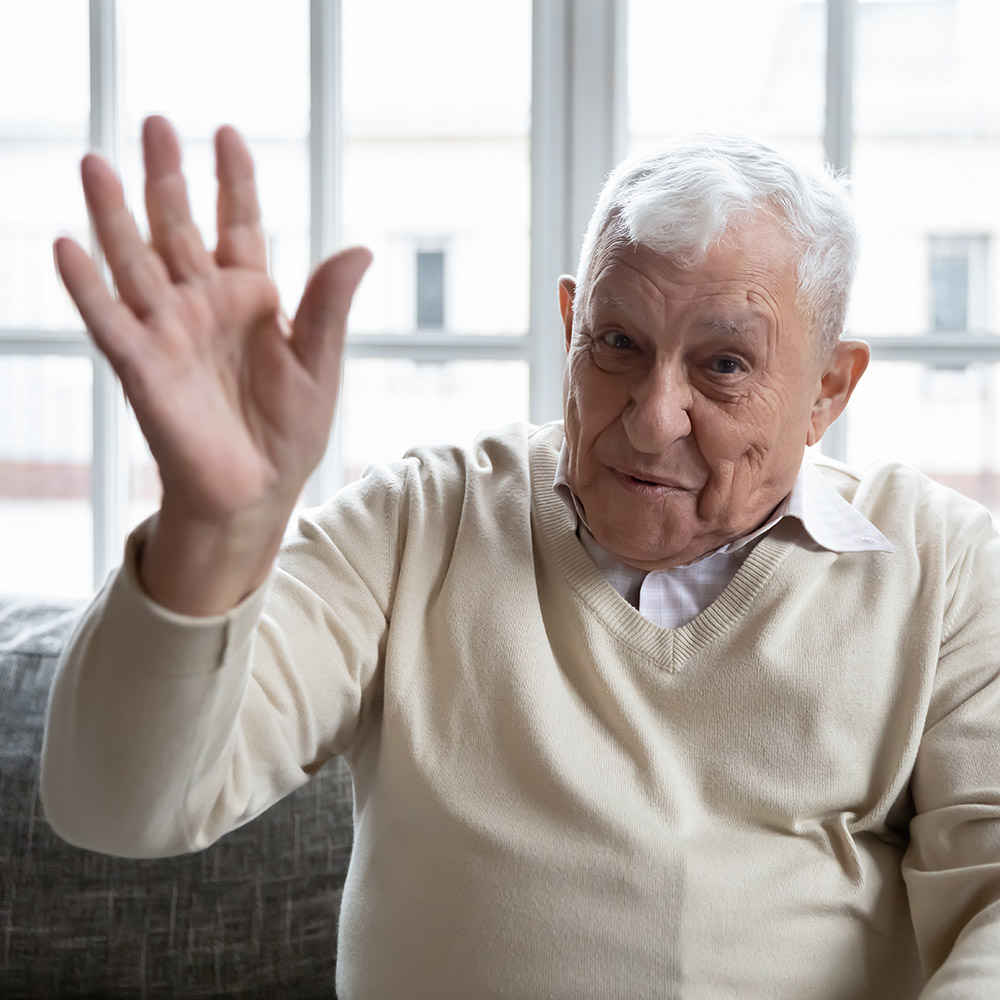 Share photos... easier than ever before!
If you use the Grannycall app on your smartphone or tablet computer, you can also share photos from your device during the video call. For instance, you can show your parents holiday photos of their grandchildren even if a personal visit is not possible at the moment.
The App in Detail